Civil society organizations with focus on youth and children demand full cooperation with the government in development
Governance for Africa (GFA) organized a three day consultative meeting on devemonumental  effectiveness from 25th and 26th June 2018. The consultative meeting brought together civil society organizations whose focus is on youth and children had an objective of reviewing checking the collaboration between civil society organizations (youth and children) and government in development.
In his opening remarks, GFA Board Chairperson Eugene Rwibasira requested the participating ivil society organizations to have specialization in their work, which will create brands for the sustainability of the organization. It will as well attract funding organizations to support such organization.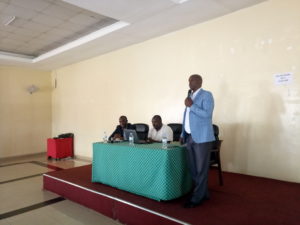 In this consultative meeting, organizations also discussed on difficulties that exist in the cooperation between CSOs and the government; the main challenge being that CSOs operate basing on frameworks and programs set out by the government but they never participate in drafting them.
Rwagasore Noel representing one of the organizations (better life assurance organization) said that "on the side of civil society organizations, they have a good cooperation between themselves where they have different networks depending on areas of interest in which they collectively advocate for their cause."
Ubaruta Mugiraneza Grace, the head of programmes at Governance for Africa advocated "the government needs to engage CSOs in the process of drafting different programmes which will be easy for CSOs to implement because they have been part of the process and have included major concerns that they observe need to be addressed".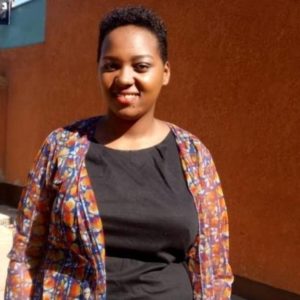 Grace Ubaruta, Head of Programmes GFA
The recommendations from this consultative meeting will be presented in the upcoming regional dialogue-taking place in September 2019 in Kigali. This dialogue will bring together stakeholder including civil society organizations, Government, private sector to foster the partnership in development.