Governance for Africa convened an anti-corruption compliance training in Kigali involving about 50 companies
Governance For Africa in Partnership with the Center for International Private Enterprise (CIPE) and CBC Business Integrity Project is a project of the COMESA Business Council (CBC) provided the training to the private sector on Anti-corruption compliance with the objective of building the capacity of the private sector to stem corruption and enhance their participation in transparency and reform initiatives thereby achieve a good and enabling business environment.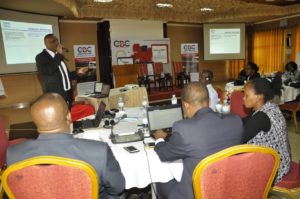 The launching training initially targeted training of 50 businesses from Rwanda. The project use the CIPE Anti-Corruption Compliance Training and delivered by Governance for Africa experts with an aim at improving integrity practices for businesses in line with international practices. Post the training, Governance for Africa will also develop a local Model Code on Anti-Corruption Compliance for enterprises, as part of the Project with the objective of providing a local guide for anti-corruption compliance amongst enterprises with the COMESA region. The Code will be available for use and adoption by enterprises in the whole country.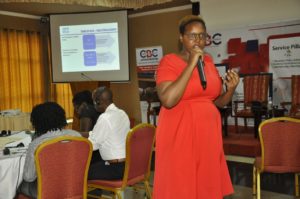 Training Workshop Objectives:
The aim is to train enterprises based on global practices anti-corruption compliance
measures and ensure the implementation of the same. This strengthens the ability for local
enterprises to development sustainable enterprises and participates effectively in regional and
global trade.
The objective of the workshop is to train compliance officers or people who are in charge of
compliance within their respective companies on mitigation of corruption within their
respective companies. Targeted companies include SMEs, medium and a few large
corporates.
The workshop enabled the Trainees to:
Investigate and articulate the need for corruption prevention within their business
Appreciate and understand the methods for mapping and developing an effective
compliance program that meets international standards.
Operationalize components of the anti-corruption ethics and compliance program within
their companies.